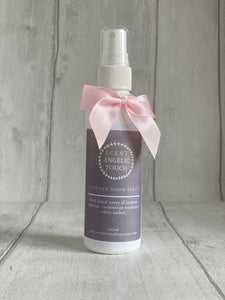 Fragrance your home with our range of carefully blended and crafted scents specially designed to make your house a home.
Our room sprays are expertly blended to give rooms and linens a delicious aroma.
These home essentials could be a stand-alone great product or could be an add on to your existing home fragrances.
Fragrance Description: Featuring top notes of bergamot and helional, this fragrance has delicious heart notes of honey, dewberry and red berries, combined with rich, sensual base notes of vanilla, caramel, chocolate and patchouli.
100ml.