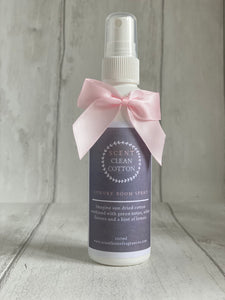 Fragrance your home with our range of carefully blended and crafted scents specially designed to make your house a home.
Our room sprays are expertly blended to give rooms and linens a delicious aroma.
These home essentials could be a stand-alone great product or could be an add on to your existing home fragrances.
Fragrance Description: Imagine sun dried cotton combined with green notes, white flowers and a hint of lemon.
100ml.