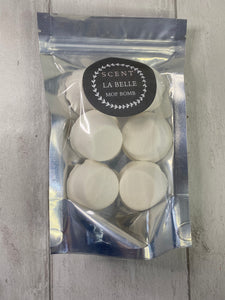 From our Cleaning Collection. 
Description: A highly fragranced fizzler which you pop into your mop bucket to release the fragrance. Works similar to a bath bomb but cleans and fragrances your floors. 
Only one fizzler needs to be used at one time.
Bag contains 6 fizzlers.

Please Note: The La Belle bombs have a slightly cream tone due to Vanillin in the fragrance oil.