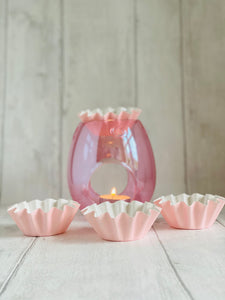 These practical burner liners are such a fab idea!
Instead of having to clean out your burner every time you want to change the scent, we are now offering these great little wax burner liners.
To use: Simply pop your wax into the liner and place into the dome of your burner. When the fragrance has faded, pop the hardened wax out of the liner and reuse. 
Not only do these save you time from washing your burner, they are also an easy way of chopping and changing your wax over.
Available in packs of 3.