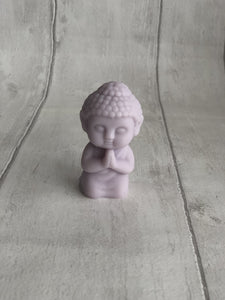 From our Wax Melt Shape collection.
Fragrance Description: Take time to create calmness within the home with notes of deeply relaxing lavender, chamomile, and geranium. Rose, herbal accords and citrus notes gently float through this scent with a grounding base of woody and musk notes.
Please Note: Colour and glitter of the wax can vary between production batches. The Buddha should not be completely put into the dome of the burner, it will need to be cut into sections before burning.